Located in Madison County, Oneida has a population of around 11,000, according to the 2010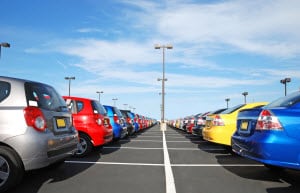 census. The city was named after the Oneida people, which was one of the Five Nations of the Iroquois League. Today, Oneida is still home to members of the Oneida people who own land in the area.
You can find several places on the National Register of Historic Places in Oneida, NY, including the DeFerriere House, the Oneida Community Mansion House, Mount Hope Reservoir, the Main-Broad-Grove Streets Historic District, and the Oneida Armory. Each of these hold a special place in the history of Oneida, as well as the state of New York.
The city was initially incorporated as a village in 1848 as part of the Town of Lenox, but later became the independent town of Oneida. Just five years after that, the town was chartered as a city due to its compact and pedestrian-friendly design. The city serves as a staple of pre-World War II city design that was focused more on pedestrians and bicycles rather than cars. Public buildings for work, parks, businesses, and residential homes are all within walking distance of each other. Even to this day, people still walk to work and school every day.
There are lots of great things to do in Oneida, including checking out the Freedom Trail, which marks county-wide sites of the Underground Railroad. You can also look at some of the nearby museums, such as the Children's Museum, which is a perfect way to spend the day with the kiddos. You can get some shopping done in the Glenwood Shopping Plaza and even catch a movie while you're there. You can find city parks scattered throughout the city limits that serve as perfect places for fishing, hiking, biking and more. There's even a winter ice skating rink. If you love tennis, take advantage of the city's 10 public tennis courts. The hardest part about spending time in this city is deciding what to do first. Overall, Oneida is a great place to live, raise a family, or just relax for a nice quiet weekend.
To see everything this quaint city has to offer, you need a reliable way to get around. And, one of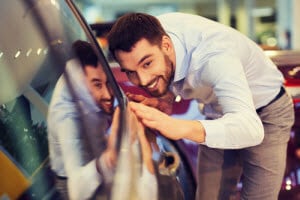 the most affordable routes is buying a used car. All you need to do is find the best used car dealer near Oneida, NY. For unrivaled quality and service, head down to Bill Rapp Pre-Owned Superstore.
About Bill Rapp Pre-Owned Superstore
Our dealership can trace its origins back to 1954 when Bill Rapp Sr. opened his first dealership. Since then, we have grown from that one small business to a superstore that imports auto brands from all around the world. In all that time, we've remained family owned by the Rapp family and have never faltered from our primary goal.
Above all else, we want you to have an enjoyable dealership experience. Too often, dealers are apathetic towards their customers. This can leave you in the unfortunate position of haggling for hours, and sitting through pitch after pitch for accessories and even vehicles that you know you don't want.
At Bill Rapp Pre-Owned, we want you to find the best vehicle suited for your specific needs. Our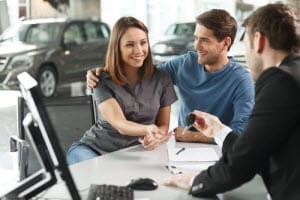 sales team stands ready to help. They know all about every car in our inventory and can offer all the knowledge and help you need to make your next purchase. We know that buying any kind of vehicle is a huge decision, so we want to make sure you make the right one and leave our dealership with a smile on your face.
When you're ready to purchase your next vehicle, the professionals at Bill Rapp Pre-Owned will be here to help you through the entire process. With a huge inventory of used and certified pre-owned vehicles to choose from, you're sure to find a couple vehicles that match what you're looking for. All our vehicles are listed on our website, so you can access them any time 24/7. Our finance department will be happy to help you find a financial situation that works for you. We work with a variety of lenders and have helped people like you acquire auto financing for decades.
Used Cars for Sale near Oneida NY
The car buying process can be difficult, but our team of professionals strive to make it as easy as possible. From the moment you walk through our door, your problems become our problems, and we'll work hard to address all your automotive needs. Whether you want to purchase a pre-owned vehicle or need to get one serviced, we can help. As a full-service dealership, we include a fully equipped service center staffed by experienced technicians who can take care of any problem your vehicle might have.
When you're ready to begin your journey for your next vehicle, give us a call to schedule a test drive or stop by our showroom. We offer convenient hours Monday through Thursday from 9 AM until 8 PM, Friday from 9 AM until 6 PM, and Saturday from 9 AM until 5 PM. As your used car dealer near Oneida, we're committed to providing excellent customer service, so stop by today and let us take care of you today.
Directions from Oneida, NY
Bill Rapp Pre-Owned Superstore is located at 3449 Burnet Avenue in Syracuse, NY. To get here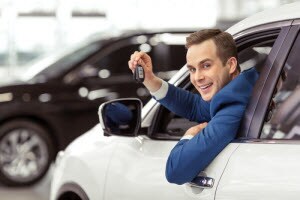 from Oneida, NY, get on I-90 West in Canastota, heading southwest toward Broad Street. Make a right onto Broad Street and then a left onto Lenox Avenue.
In about two miles, make a slight right onto NY 5 West/Genesee Street and follow for 3.2 miles. Make a right onto South Petersboro Street then a right onto I-90 ramp. Keep left at the fork and merge onto I-90 West.
Follow for about 17 miles then take exit 35 toward NY 298/Syracuse/East Syracuse. Then take the third exit in the traffic circle to NY 635 South/Thompson Road. Follow for two miles then turn right onto Burnet Road. You'll see Bill Rapp Super Store Quality Pre-Owned on the right. We hope to see you come by soon. Visit Bill Rapp Pre-Owned today!