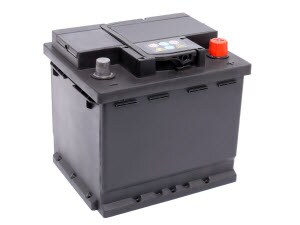 Like any battery, your vehicle's battery naturally runs out of juice over time. Unfortunately, these batteries aren't rechargeable, despite what some questionable online sources may tell you. But you can get a new battery at your local Syracuse parts center, Bill Rapp Super Store Quality Pre-Owned, which is located just minutes from Madison and Oneida.  
You can replace your vehicle's battery if you feel comfortable doing so, and below you can find a list of DIY instructions:
Before Removing the Battery

• Set up a secure working environment. Park on a flat, level surface at a safe distance from traffic, sparks, or open flames. Engage the parking brake, and put on gloves and safety goggles.

• Remove the cigarette lighter (if your vehicle has one) and insert the memory keeper into the socket. If you don't have a memory keeper, make sure you have all of the PINs for your vehicle's electronic equipment before you start. You may need to check your car manual to see what devices may be affected.
Remove the Old Battery and Install the New One  
• The battery, which is a rectangular box with two cables attached, should be located in an easily accessible area on either side of the car's frame. In some European cars, the battery is under the matting in the trunk or inside the fender of the wheel well. If you're not sure where your battery is located, check your owner's manual.
 
• Locate the positive and the negative terminals. The positive terminal will have a plus sign, and the negative terminal will have a minus sign.
 
• Loosen the negative clamp with a wrench and slide it off the terminal. It's important that you disconnect the negative terminal socket before the positive terminal socket. Otherwise, you may short circuit the positive terminal to a grounded part of the car.
 
• Disconnect the positive terminal then remove the battery and put in the new battery. Reconnect the positive and negative terminals then tighten the clamps using a wrench.
 
• Close the hood of your vehicle and start your car. Check that all of the electronic devices are working properly.
Disposing of the Old Battery  
If you're uncomfortable replacing your vehicle's battery yourself or you're experiencing other issues with your vehicle, contact the service department at Bill Rapp Super Store Quality Pre-Owned for a fast and cost-efficient solution. We're a full-service automotive service department offering all of the maintenance and service solutions you need to keep your vehicle in great shape.  
Call us now at 888-331-0048 or schedule an appointment online to get your battery replaced today.
Additional Resources:
Tips to Keep Your Battery Long-Lasting