As the sun begins to rise on yet another morning, enjoy a filling and satisfying meal with your family, friends, and loved ones at these top breakfast restaurants near Syracuse, NY. If you like fluffy eggs, sizzling sausage, or light and flavorful pancakes, you'll love the menus at these delightful eateries.
So, schedule a reservation at these top restaurants to ensure a delicious meal to get you ready for the day!
Julies Diner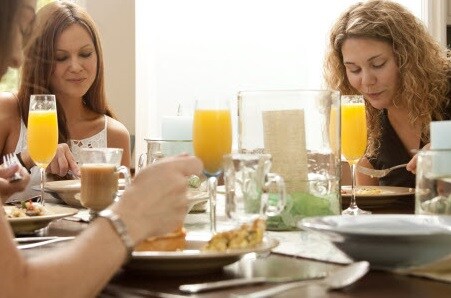 Each dish at Jules Diner is prepared with care and expertise. With years of experience satisfying customers, the talented chefs at this diner create entrees that appeal to even the pickiest eaters.
The home-style cooking at this restaurant includes favorites like decadent eggs, flavor-filled sandwiches, French toast, and heaping helpings of sizzling bacon. Every item is expertly crafted, and each bite will only leave you wanting more. When you pair this renowned food with the welcoming atmosphere at Julies Diner, it's no wonder a stream of customers come through the doors.
See photos and videos of this local treasure by following the Julies Diner Facebook page.
Modern Malt
A throwback to the cheer of yesteryear, Modern Malt is an old-school restaurant that delivers classic, popular dishes. Accompanied by a side of herb-roasted red potatoes and crispy toast, the Chile Relleno Omelette is a house favorite. This dish includes roasted poblano peppers, queso fresco, mole, and cilantro.
As you continue to work through the menu, you'll find it difficult to select just one dish from the many appetizing options. Other savory items include the Breakfast Taco, Pig Benedict, the Mediterranean Omelette, and sandwiches like the Sloppy Joseph and the Grilled Portabella.
The colorful atmosphere and irresistible entrees at Modern Malt have helped the restaurant accrue a devoted following. Get a better feel for this eatery by visiting their Facebook page.
Rise N Shine Diner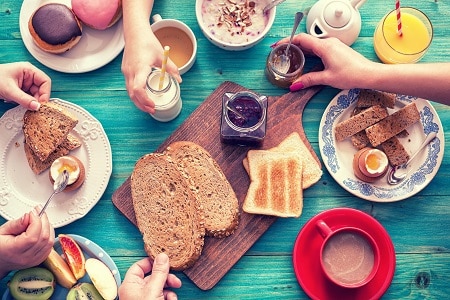 At the rustic Rise N Shine Diner, the menu is loaded with striking, unique dishes. For example, the diversity and ingenuity of their omelets will leave you drooling. They have options like The Italian, The Greek, The Philly Steak, The Loaded Potato, The Western, and The Veggie.
Their eggs are equally delicious, too. Two favorites include the Florentine Benny, which is two poached eggs and spinach on an English muffin, topped with hollandaise sauce. There's also the Irish Benny, which also has two poached eggs with corned beef hash on an English muffin, topped with hollandaise sauce.
Each menu item and much more can be found on the Rise N Shine Diner Facebook page, which is definitely worth a visit.
Check Out These Lovely Restaurants near Syracuse NY
Stop in and dine at these top restaurants near Syracuse, NY. The menus are diverse and delicious, the atmospheres are inviting, and each one is a perfect place to get your morning fix of some of your favorite foods!