When you're taking a trip to the upstate New York, you want to find a place to stay that provides you with comfort and a great location for exploring the area. If you're a prospective college student, visiting alumni, or on vacation to see the Finger Lakes, check out one of these places and see what makes them the best bed and breakfasts in Syracuse, NY.
Marriot Syracuse Downtown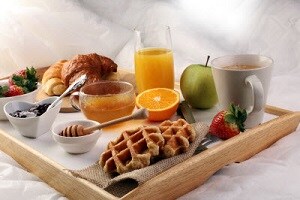 If you want classic luxury in the heart of the city, check out the Marriot Syracuse Downtown. This impressive structure features all early 20th century architecture on the outside and elegance in every room.
Located just a short walk from Syracuse University, they offer a variety of rooms to accommodate both families and individuals. There's variety in the food too. Downstairs you can get the feel of a deli at The Cavalier Room, unwind with a drink at Shaughnessy's pub, or have traditional American cuisine during breakfast, lunch, or dinner at the Eleven Waters restaurant.
With a diverse selection coming out of the kitchen and a stylish aesthetic everywhere you look, this hotel is a great setting for events like weddings and corporate conferences. They feature 21 event rooms and over 34,000 feet of event space.
For updates on events and promotions, follow the Marriot Syracuse Downtown on Facebook.
Turtle St. Bed and Breakfast & Extended Stay
To vacation like a local and stay in a welcoming neighborhood, visit the Turtle St. Bed and Breakfast & Extended Stay. This Victorian-style home in the Washington Square neighborhood provides you with a quiet stay that's a little more intimate.
You'll get your own private entrance and reserved parking spot. Inside there's a 1,200-square foot apartment waiting for you that comes complete with a fully equipped kitchen.
After you've come back from a big day of exploring the city you can relax on the screened in patio and balcony. Depending on the length of your stay, you can even take advantage of the utilities that are included like a washer and dryer.
Follow Turtle St. Bed and Breakfast & Extended Stay on Facebook for updates on their availability and nearby attractions.
WC Lipe Mansion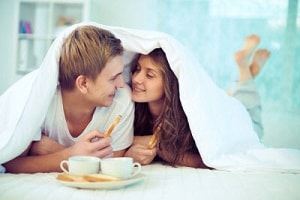 Have you ever wanted to spend your vacation in a turn of the century mansion? Well now you can at the WC Lipe Mansion. This luxurious brick structure will make you feel like you're stepping back in time with roaring 20s style in both the shared lounge area and the guest rooms.
On top of timeless style and architecture, you can relax on the terrace overlooking the property and freshen up at the spa. You can even get ready for a night on the town with an on-site barber and hairdresser.
When it's time to explore the city, feel free to take a quick walk down to Onondaga Park or head a few minutes east to the university.
For more information on their high-class accommodations, follow the WC Lipe Mansion on Facebook.
Pack Your Bags
When you're booking a vacation to explore this entertaining college town or want to explore the Finger Lakes, make a reservation at one of these places. Their accommodations, great customer service, and convenient locations help make them the best bed and breakfasts in Syracuse, NY.