Are you looking for a relaxing getaway to help you unwind? Well, Syracuse, NY, has the solution. These three bed and breakfasts will melt all your stresses away!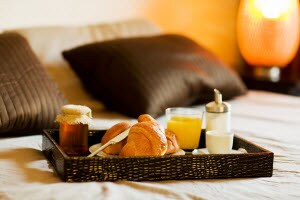 Most of us have some sort of European vacation on our bucket list. They make for amazing trips. In some cases, though, they're just too expensive to book.
Lady of the Lake is probably as close as you can get. It's a little slice of European style and flavor right in Skaneateles.
From their gourmet Mediterranean-influenced breakfasts to their tastefully furnished rooms, a couple nights here will make you forget you're even in New York.
Settled on the Erie Canal, the Schroeppel Mansion, built in 1818, is one of the most famous buildings in town. At one time, it served as the area's first school house.
Today, River Edge Mansion makes for a perfect getaway along the banks of the Oneida River. The Greek revival mansion offers many of its original charms, including five fireplaces and elegant and antique furnishings. Even better yet, it has a view that can't be beat.
WC Lipe Mansion is a bit closer to the city than some other B&Bs on this list, affording it a slightly livelier feel. Nevertheless, it's nearly as secluded.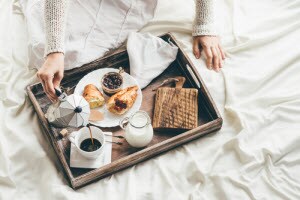 In addition to its finely decorated rooms and numerous amenities, WC Lipe Mansion's biggest boon may just be its spa and wellness center.
If you need to unwind, a midday massage or pre-dinner dip in the hot tub ought to do the trick. Afterwards, you can head over to the on-site hairdresser for a new 'do before heading out to paint the town red.
You Deserve a Break
Life is hectic, and you sure have been working hard at it. Don't you think it's about time you reward yourself with a mini-vacation?
As soon as you need to get away, be sure to book a room at any of these three Syracuse, NY, area bed and breakfasts!