When the winter months arrive, bringing the cold, snow, and ice with them, it's important that you have a practical and tractive vehicle. If you're looking for a good winter car at a low price, you'll likely want to give used cars a closer look.
Our team at Bill Rapp Pre-Owned Superstore has put together this guide to the best used cars for snow, so you have a convenient list of choices to consider for a winter ride. If you live near Syracuse, Oneida, or anywhere else in the Snow Belt, this is one guide you won't want to miss!
Chevy Silverado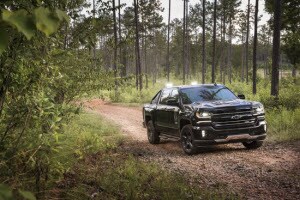 A used Silverado equipped with all-wheel drive and all-season (rather than all-terrain) tires makes for a great winter vehicle. If you decide to go for the rear-wheel drive option instead, putting some weight in the cargo bed will help with traction in snow.
But there's no substitute for all-wheel drive. With its heavy engine and transmission forward of the cab, a Silverado (like most pickups) with an empty cargo bed carries only about 40 percent of its weight over the rear wheels. With all-rear drive sending about 50 percent of the engine's power to the front wheels, the Silverado makes for a very tractive vehicle.
Ford Fusion
It's not just heavy trucks that can handle snow well: plenty of sedans are up to the challenge, especially when equipped with all-wheel drive. Cars like the Ford Fusion can make for great winter rides.
The Ford Fusion AWD provides a commanding, SUV-like view of the road, so you see over snowdrifts and snowbanks with ease. Its strong V6 engine works with the drivetrain to provide a quick, accelerative ride with plenty of grip. With a set of snow tires, it can handle anything in its path.
Subaru Outback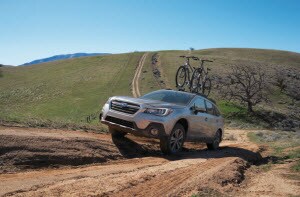 Subaru is known for being a great winter-friendly manufacturer. Its main lineup consists of vehicles that come standard with all-wheel drive. The Outback crossover SUV is one such ride that is equipped to get you through deep snow. It hasn't changed its design much since it debuted in the 1990s, so it's great for snow in any model year.
In recent years, the Outback has earned high marks for ground clearance. The 2017 model has 8.7 inches of ground clearance, putting it alongside rugged SUVs with tall exteriors and light off-roading capability. All that snow and slush on the road won't be a problem for the Subaru Outback.
Shop Our Used Car Selection Today!
We hope our guide on the best used cars for snow can help your search for a winter car. Vehicles of any body style—sedans, trucks, SUVs—can make for excellent winter driving. You can't go wrong with AWD and a good set of snow tires.
You'll find used vehicles like the ones listed above, plus many more, at Bill Rapp Pre-Owned Superstore. Stop by our used car dealer anytime… We're happy to help equip shoppers from Syracuse to Oneida with their next winter-weather car!