Whether you're planning a low-key Valentine's Day or you're erring more on the side of extravagance, one thing is for certain: you're going to need to find a great restaurant.
Syracuse, NY, is filled with plenty of romantic and lavish eateries. However, these three just seem to have the most character.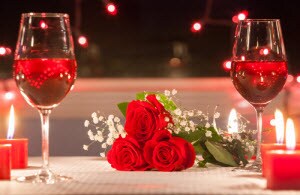 Do you have a picky eater in your life? Then, you probably won't be interested in any overly exotic plates. Instead, it's a good idea to stick with the tried-and-true comfort foods.
The Cider Mill is a more rustic Syracuse restaurant offering a wide variety of homestyle menu items. While their flavors may be rooted in tradition, you'll find that they always put their own spin on things.
The Cider Mill is also well known for their excellent selection of craft beers. At any given time, you'll find over a dozen brews on tap, plus even more in cans and bottles.
A splashy atmosphere can certainly be interesting. However, if you're looking to put all the focus on your date, a sense of minimalism and intimacy is likely a better fit.
Eleven Waters highlights class by sticking to a minimal palette. From their airy décor to their bar carved into the hotel's historic barber shop, it smacks of classic flair.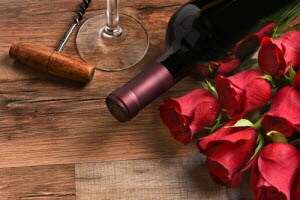 Their bistro menu plays upon tradition, too, by utilizing unique local flavors and ingredients. Their specials change often, so you may want to check them out now.
The American classics are all well and good, but if you're in the mood for a less common flavor, you may want to try Lemon Grass.
Since 1990, Lemon Grass has been serving up some of the freshest Pacific Rim Thai Food in the entire region. While they always strive for authenticity, they also constantly innovate, imbuing their plates with new tricks and tastes.
The Lemon Grass rolls and curries are the true standouts of the menu. Pair each with a selection from their award-winning wine list for a truly unforgettable dinner.
Wine & Dine This Valentine's Day
It doesn't matter how big the teddy bear is or how fresh that bouquet may seem. Without an amazing dinner to back it all up, Valentine's Day will inevitably fall flat.
Contact any of these three Syracuse, NY, restaurants today to make your holiday reservation!