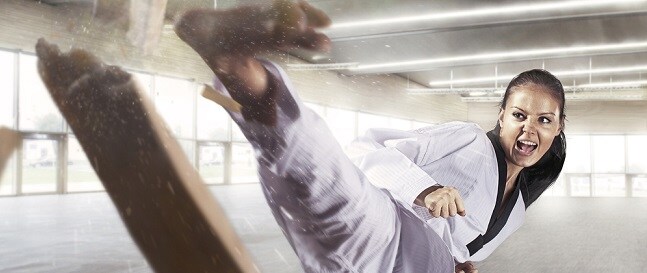 Martial arts can serve as both a tremendous form of physical exercise, and also a means to improving concentration and internal discipline. At these elite martial arts schools near Syracuse, NY, you'll be tested physically and mentally while having tons of fun. You'll also get to spend time with helpful instructors in an energetic and upbeat atmosphere.
Syracuse Martial Arts Academy
At the Syracuse Martial Arts Academy, you'll find a devoted team of expert's eager to help you accomplish all of your goals. The workouts at this gym are diverse, demanding, and always a good time.
If you want to learn some independent techniques for protection, the 12-Hour Women's Self Defense Class is informative, and will help you learn to control any situation. Another popular option is The Gathering of Sabers. This is a local light saber dueling club that combines friendly competition, roleplay, and cosplay for enthusiasts of any age.
Become a part of the always growing community at the Syracuse Martial Arts Academy by visiting their Facebook page and enrolling in some courses.
Tearney's Karate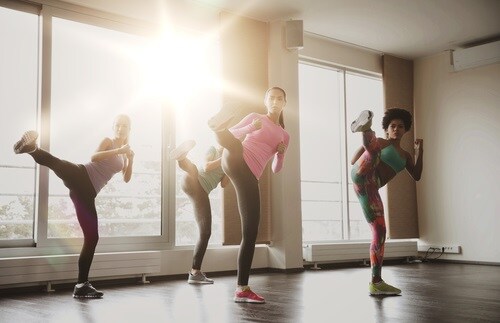 Boosted confidence, increased focus, and amplified physical fitness are a few of the benefits that come with working out at Tearney's Karate. No matter your age, you can enjoy the varied classes offered at this energetic gym such as kids and adults martial arts.
To quickly lose those extra couple of pounds, sign up for a fitness kickboxing course. This is a fast-paced exercise that combines cardio work with self-defense skills. Not only is this class a great way to get in shape, it's also loads of fun.
You can find out more about this thrilling gym by visiting the Tearney's Karate Facebook page.
Villari's Martial Arts Centers of Syracuse
Villari's Martial Arts Centers of Syracuse has cemented itself as an elite martial arts studio thanks to expertly trained teachers and a diverse list of rigorous, challenging classes.
The programs of study include Children and Adult's Martial Arts, Authentic Ninjutsu Training, Enerchi Chi Kung and Thai Chi, and Sport/Tournament Karate. Each of these courses offers unique, insightful training to better understand the nuisances of these age-old techniques and fighting styles.
If you're interested in learning more about this instructive martial arts studio, follow Villari's on Facebook.
Start Training at One of These Elite Martial Arts Studios Today
All exercise starts with the first step, and it's time you enrolled in a course at one of these elite martial arts schools near Syracuse, NY. You'll be glad you did!