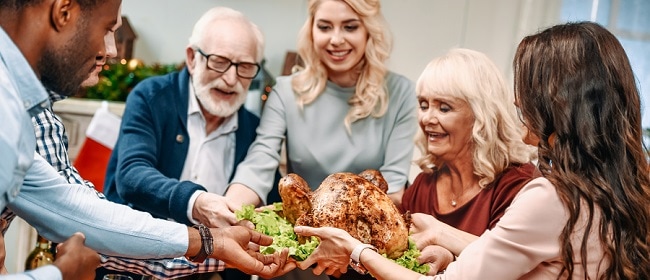 The holiday season brings lots fun and cheer to families and friends. Annual events and activities welcome the Christmas spirit and celebrate this special time of year. To help you make the most of this season, here are the top three things to do near Syracuse, NY, around Christmas time.
Cazenovia Ski Club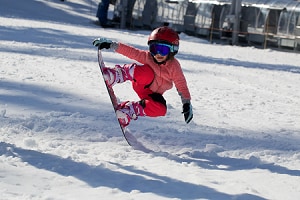 Hit the slopes this holiday season at Cazenovia Ski Club. Since 1941, they've offered exciting runs over 100 acres of terrain for skiers of all experience levels.
With 16 total trails, there really is something for everyone on the mountain. If you're strapping on skis for the first time you can try one of their three beginner trails. More experienced skiers can conqueror one of their eight advanced runs.
All their trails make it a great spot to learn and gain experience. Veterans of the mountain like to say that, "if you can ski all the terrain at Caz, you can ski anywhere in the world."
Anyone can become a member by signing up online. Follow them on Facebook to learn more and get updates on how the powder is falling and affecting each trail.
Gingerbread Gallery
Since 1986, the Erie Canal Museum has helped visitors get in the holiday spirit with their Gingerbread Gallery. What started as a one-day event has become so popular that it's turned into a full 6-week long exhibit.
These traditional Christmas time decorations line the second floor of the museum and create their own canal town. Bakers of all ages and experience contribute to this confectionary display.
A walk through is sure to get you ready for the holidays, especially with Christmas music and carolers providing a perfect soundtrack for the exhibit.
You can get involved too. There's regular events like the museum's Gingerbread Build + Sip nights where you'll build your own gingerbread house and enjoy some holiday themed beverages from their bar. Follow the Erie Canal Museum on Facebook for updates on the event and news about the exhibit.
Lights on the Lake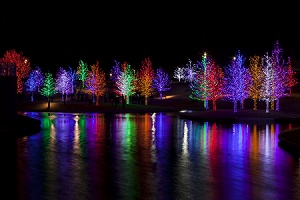 Everyone loves Christmas lights. They ring in the holiday season by brightening up your community. To see lots of lights in large, detailed displays, take a drive through Lights on the Lake.
This impressive course lets you drive past, under, and through intricate light displays. There's even special sections with their own themes like the Land of Oz, Fairytale Magic, and of course, the North Pole Station complete with a steam engine driven by Santa himself.
Head over with your friends or family or book one of their motor coach tours to take a large group through. You can even have them arrange personalized banners to spell out a message in bright lights.
Onondaga Lake Park is home to this beautiful course, so you'll have a scenic drive home too. To learn more and see some of their displays, follow Lights on the Lake on Facebook.
Have Some Holiday Fun
Each one of the top three things to do near Syracuse, NY, around Christmas time offers you a unique and memorable experience to celebrate the holidays. With so much variety and Christmas cheer, they'll help you get in the spirit of the season.