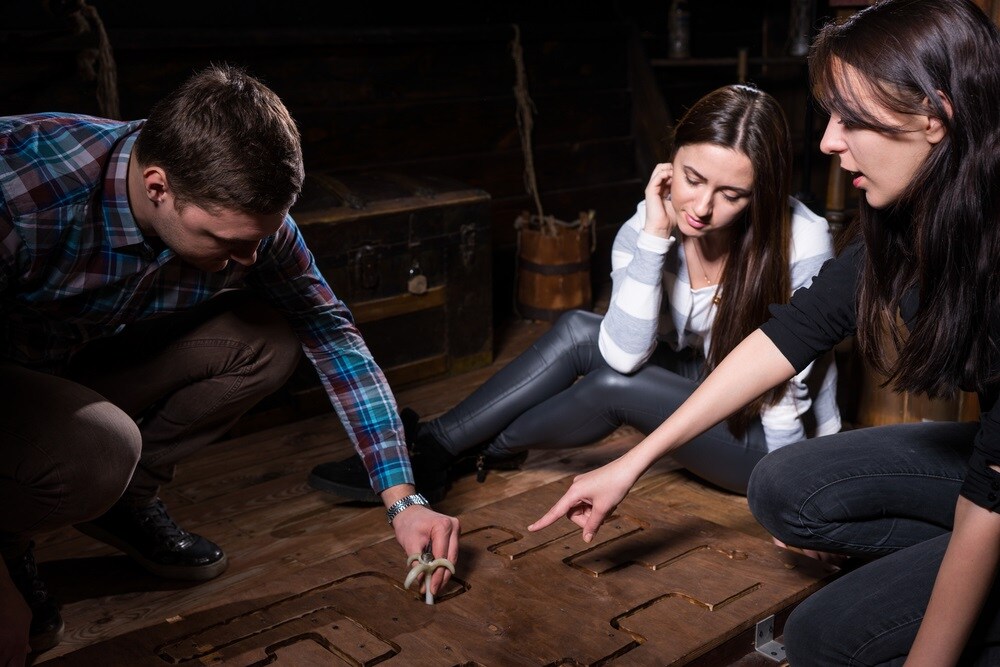 Do you enjoy a good brain teaser? Are you an amateur sleuth at heart? We challenge you to test your mental skills with the best escape rooms near Syracuse, NY. Each of these rooms have the potential to provide you and a group of your friends with an evening of mystery, action, and problem solving. Read through the descriptions of each escape room below and get in on all the fun.
5 Wits
Whether you're getting together for an action-packed birthday party, an office meeting, a team-building activity, or just for the sheer challenge of it, 5 Wits is your source for hands-on, cutting-edge adventures. Here are a few of the adventures from which you and your team can choose:
Deep Space: The abandoned starship, Nebulous has mysteriously reestablished contact via a distress signal. Your mission is to teleport onto the derelict, investigate the scene, figure out how to regain power to the ship, dodge an asteroid storm, and save earth from an evil Artificial Intelligence all in thirty minutes!
Drago's Castle: How about a medieval quest? Apart from tracking down and capturing a colossal dragon, you must find a way out of a dungeon, locate various secret passageways, and solve ancient riddles.
Espionage: Back to the present day, an evil corporation has threatened the world. It's up to you to access the evil headquarters, evade security lasers, and hack into their master computer while figuring out several clues along the way.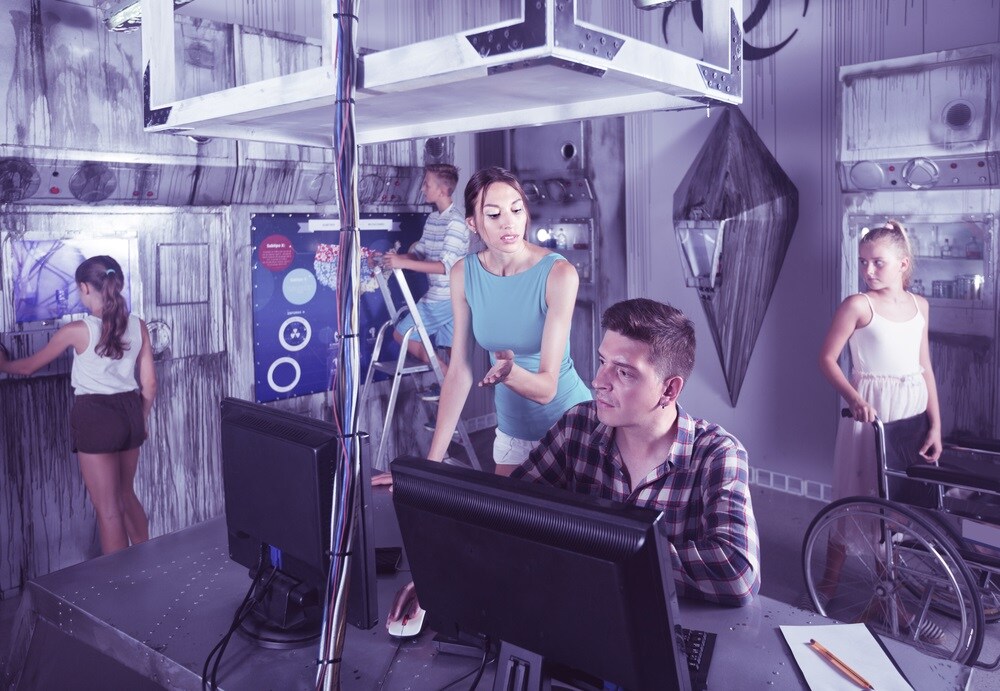 Head over to the 5 Wits Facebook page to see what it's all about.
All in Adventures
All in Adventures is an exciting party destination that welcomes participants of all ages. Take a brief moment to peruse through a few of their featured attractions below:
Escape From Alcatraz – Destination San Francisco: During this thrilling escapade, your challenge is to undertake a daring escape from the infamous Alcatraz prison while recruiting other inmates and plotting a dangerous diversion!
Special Agent – Destination Langley: Have you ever wanted to be a special agent? This multi-faceted mission involves an infamous money launderer. It's up to you to track him down and find the money!
Hollywood Premiere – Destination Los Angeles: Here's your chance to be a ghostbuster! Someone has released a ghost into the theater. Locate and trap the troublesome ghoul and find out who freed him in the first place.
Check out all the fun they're having at All in Adventures by visiting them on Facebook.
Breakout games provides an adrenaline rush of hands-on problem solving. You and your friends will have 60 minutes' worth of code-cracking, puzzle-solving fun. Here's a sneak peek at the kind of action you can expect to see:
Museum Heist: You're a retired art thief. You've been hired to break into another thief's home to find a collection of rare artworks that has recently been stolen and escape before time runs out.
Hostage: Your plane has been hijacked. You and your friends awaken to find yourselves held hostage, handcuffed to each other, and in mortal danger. Your challenge is to get out of the cuffs, find out why the hijacking took place, and escape before the time is up.
Operation: Casino: You're a secret agent. In between breaking codes and figuring out puzzles, you're tasked with finding out a missing agent's alias, taking down the organization that kidnapped him, and escaping the room within an hour.
See all the entertaining videos and pictures in store for you on Breakout Games – Syracuse's Facebook page.
Are You Up for the Challenge?
If you think you and your friends are ready to take on 5 Wits, All in Adventures, and Breakout Games – Syracuse, make plans to visit each one today and test your skills and brainpower.