If you've been wondering how pre-qualifying for an auto loan works, we've got the answers you've been looking for. At Bill Rapp Pre-Owned Superstore, we want to make sure you understand the full process of purchasing a vehicle, from shopping to buying and everything in between. Keep reading to learn more about auto loan pre-qualification, including determining factors and how to apply.
What Does It Mean to Pre-Qualify for an Auto Loan?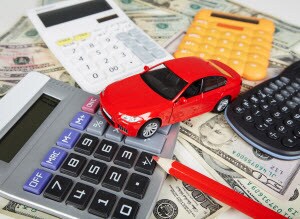 When you apply for a pre-qualification from any lender, be it a private bank, credit union or dealership near Syracuse, Liverpool and Oneida, a process is started for getting you guaranteed financing for your next vehicle purchase. During this process, a financial specialist will work with local lenders to get you guaranteed financing. So, being pre-qualified means that a lender is already willing to loan you the full amount that you've asked. All you have to do from there is accept the terms and finalize the purchase. 
Whether it is a new, used or certified pre-owned vehicle that you decide to purchase matters little if you can't get financing. There are many options for acquiring financing, and they all have different benefits. But that's why many buyers decide to try to get automotive financing through a dealership where they plan to buy. This gives you a better chance of scoring a deal, since dealerships want to earn your business.
How to Pre-Qualify for Auto Financing
The auto loan pre-qualification process is very straight forward. You start by filling out an online financing application at your local car dealership near Oneida, Liverpool and Syracuse. From there, a member of our financing team will review your application and contact you to discuss your budget. We'll also connect you with a sales professional so you can get the vehicle you're looking for. 
Once we know what you want and how much you need to borrow, we'll reach out to our local team of lenders and see where you're going to get the best financial terms possible. Then the lender will confirm the amount they're willing to give you, your auto loan term and the interest rate. That is what you're prequalified for, and those terms can help you get behind the wheel of your next vehicle. 
There are several factors that go into your pre-qualification application, and they're the same as they are for any other type of credit or loan amount. Lenders will look at your credit score and report and determine whether your budget is feasible for the amount you want to borrow. They'll also look at your credit history to determine your level of risk as a borrower.
Pre-Qualify for an Auto Loan Now at Bill Rapp Pre-Owned Super Store
You can start the car-buying process right now with a pre-qualified loan with the financing department at Bill Rapp Pre-Owned Super Store. We would be pleased to work with you through the entire car-buying process, from securing the best financing terms available to helping you find the perfect vehicle for your wants, needs and budget. Fill out the online financing application now to get started.