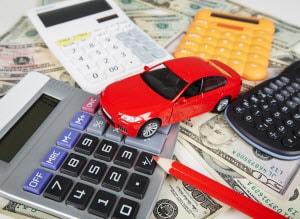 Are you looking to purchase a used vehicle but don't have the great credit you need to get financing? You have options. In fact, you have quite a few options, and the team at Bill Rapp Pre-Owned Super Store is here to demystify the entire process for you. We're a used car dealer serving the Syracuse, Liverpool and Oneida areas and we've got the answers you're looking for. Check out the tips for financing with bad credit below, then fill out our online financing application to start shopping for your next vehicle at Bill Rapp Pre-Owned Super Store.
What's Your Credit Score?
The first step to defining whether or not you have bad credit is to take a good, hard look at your credit report. You can get a free copy of your credit report from the three major credit reporting agencies (Equifax, Experian, and TransUnion) from AnnualCreditReport.com. The service is free, as mandated by federal law, and you're eligible for one copy from each of the agencies per year.
If you are looking to improve your credit before buying, check out our tips below. But consider getting a credit report from just one agency to check for errors and see where you need to improve your credit. Then, in a couple of months, get a report from another agency. You won't get an exact improvement timeline, but you'll be able to see a general trend.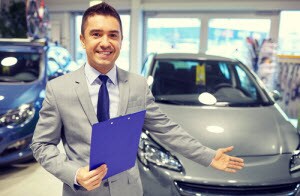 So You Have Bad Credit…
If you have bad credit, you basically have two choices: apply for an auto loan through a special lender or wait and try to improve your credit. If you decide to start shopping for a special lender, you'll want to shop around for the best financing terms possible. It might seem tempting to spread out your applications so they don't show up on your credit report, but it's actually better to apply for a bunch of auto loans at once. These will count as a single hard mark against your credit instead of several, since lenders understand the need to shop around. The second option is to work to improve your credit and apply when it's better.
Tips for Improving Your Credit Score
When it comes to improving your credit there are a few things you can do:
      
Make payments on all of your accounts on time and in full.
          
If you can't make a payment, talk to the lender and try to renegotiate the payment terms.
          
Try to lower your debt to credit ratio by paying off revolving debts, such as credit card debt.
          
If you see any errors on your credit report, contact the lender to have them fix the account and check back in a couple of months.
Where to Apply for Financing
Even if you have "bad" credit, used car dealers like Bill Rapp Pre-Owned Super Store can help you get the vehicle you need to get your financial house back in order. Since installment loans are one of the best ways to improve your credit and physical mobility is incredibly important for career growth, auto loans can be the key to improving your financial health. Let us help you get started today. 
Bill Rapp Pre-Owned Super Store is your local used car dealer near Oneida, Liverpool and Syracuse. Our financing team will be happy to guide you through the entire financing process in our convenient location at 3451 Burnet Avenue in Syracuse, New York. We are available Monday through Thursday from 9 AM until 8 PM, Friday from 9 AM until 6 PM, and Saturday from 9 AM until 5 PM. Give us a call at (877) 351-6044 to speak to a financing specialist or visit our Finance Department online to learn more.