When your vehicle needs repairs, depending on where you go, your car might be receiving original equipment manufacturer (OEM) parts or aftermarket parts. Differences between the two go well beyond price and quality and, as a responsible car owner, you should know the advantages and disadvantages of both to make an informed decision. 
Compiled by the team at Bill Rapp Pre-Owned, servicing the Syracuse, Oneida, and Liverpool areas, the following short guide should help you to understand the differences between OEM and aftermarket parts. 
What are OEM and Aftermarket Parts?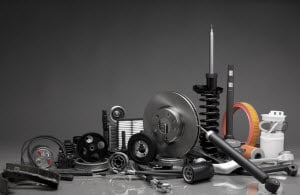 When repairing your vehicle, you can choose to take it to the car dealership or an independent mechanic's shop. This is where the distinction between OEM and aftermarket parts comes from. Parts used through the dealership service often come straight from the manufacturer, making them OEM. These parts are basically what came with the vehicle when it rolled off the assembly line. 
The independent shop, on the other hand, uses aftermarket parts that aren't sourced from the car's maker. 
Advantages of OEM Parts 
Most of the advantages associated with OEM parts have to do with security. In other words, when purchasing and installing OEM parts, you know you're getting something worth your money.
For one, actually choosing the part you need is much easier. You can simply browse the catalog for your make and model and select what you need. Since it's coming from the manufacturer, you can also be sure of the quality. The warranty is even there for backup. 
Advantages of Aftermarket Parts 
Aftermarket parts are usually much less expensive than their OEM counterparts, and the extent of the savings largely depends on the specific brand, which comes in a number of varieties based on the type of part. 
However, since you're not buying from the manufacturer, you'll have to shop around until you find the right part at the right price. That being said, these parts tend to be readily available, and you can choose to visit your local mechanic to find what you need. 
OEM vs. Aftermarket: Which Do You Choose? 
Deciding between OEM and aftermarket parts is a question that depends on both the nature of your vehicle and your own reservations. If money isn't an issue or if you're willing to pay for assured quality, OEM parts might be better for your vehicle. By comparison, aftermarket parts are easier to find and tend to be cheaper, though they lack the security of the OEM. 
Let a Professional Help You Decide 
Determining how best to repair and service your vehicle isn't a matter you should tackle alone. By having the help of licensed professionals on your side, you can better ensure that you're making a wise decision. This is exactly how Bill Rapp Pre-Owned can be of assistance. 
Our trained technicians have handled both aftermarket and OEM parts, and if you live in the Syracuse, Oneida, or Liverpool areas, we would like to meet you. For additional information on how aftermarket and OEM parts can affect your vehicle, contact one of our representatives today.