Part of the responsibility of owning a vehicle is taking care of its main components, from oil changes to keeping the engine running well to checking the air pressure to avoid a flat tire. But are you doing everything you can to protect one of the most important safety features of your vehicle?
 
Your tires are the first point of contact between your vehicle and the road. So keeping them in good shape is the best thing you can do to protect your investment now and in the future.
 
There are several services you may need over the life of your vehicle to keep its tires in great shape.
Tire Inspection Syracuse NY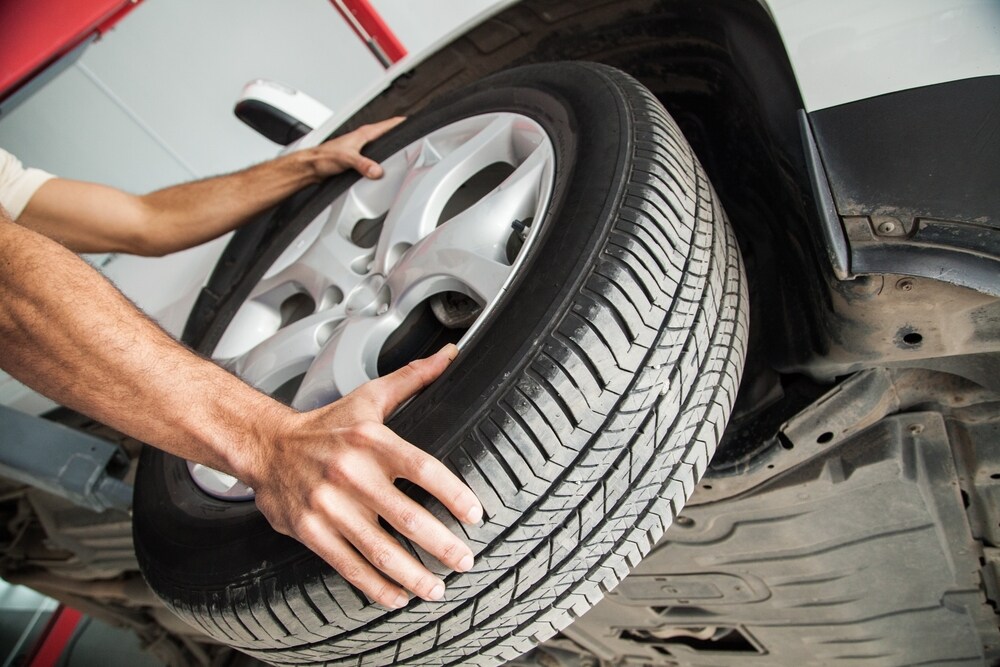 If you're not used to looking at tires all day-and you're not sure what to look for anyway-doing a tire inspection yourself can be a little tricky.
 
So what should you look for? Check for cracks, abrasions, punctures, or bulges to start. You also want to check the air pressure in each tire. You can do this with a tire pressure gauge from your local gas station or auto parts store.
 
And when you bring your vehicle to our service department, we'll make these checks as well, along with those for with wheel alignment and tire wear.
Tire Rotations near Me
Your tires naturally wear unevenly because of your vehicle's weight distribution, wheel alignment or misalignment, and driving on uneven roads around Madison, Oneida, and Syracuse. So when you bring your vehicle to Bill Rapp Pre-Owned for a tire rotation, we'll move your tires, such as from the front left to the back right, to help even out the wear and tear so they last longer.
Wheel Alignment near Me
Ideally, your tires should always be parallel to each other, but unfortunately numerous factors can affect this, causing your wheels to be misaligned. Causes of misalignment include uneven tire wear, being involved in a collision, and hitting a curb or pothole.
 
You can keep your tires in great shape by regularly getting wheel alignments. At Bill Rapp Pre-Owned, we'll check your wheel alignment using high-tech equipment and a bit of know-how and make adjustments as needed.
Tire Replacement near Me

Over time, your tires naturally will need to be replaced. Tires can last up to 10 years with proper care or they can wear out in five years with regular use. The best thing you can do to keep your tires lasting as long as possible is to regularly get a tire inspection and get the appropriate maintenance done when necessary.
 
And when it's time to replace your tires, you'll want to get them balanced as well. This ensures that they all bear an equal amount of vehicle weight, which will lead to even tire wear.
Tire Services near Me
These are just some of the tire services we offer at Bill Rapp Pre-Owned Superstore. When it's time to check in on the health of you tires, give us a call or visit us online to schedule an appointment.
Additional Resources: