Bill Rapp Pre-Owned Superstore is dedicated to providing drivers in Oneida, Liverpool, and Syracuse with the automotive information they need to enjoy life as a vehicle owner. That's why our used car guides give you more information and the latest tips for buying a used car in the Syracuse, NY area.
Tips for Buying a Used Car
Tips for Selling a Used Car
Used Car Guides for the Car Buying Journey 
Buying a used car can be challenging. There's a lot of research involved, which can create stress and anxiety. But with our educational used car guides and useful tips, you'll get the help you need to find the perfect pre-owned vehicle.
We've created specific car guides designed to walk you through the used car buying journey. From the early stages of research to the final price value calculations, everything you need to know about the used car buying process is here.
And to help you narrow down your options when viewing our massive inventory, we'll go over all of the important considerations, such as a vehicle's value, price, and condition, that you need to keep in mind when you're walking through our showroom.
Used Car Guides for Maintenance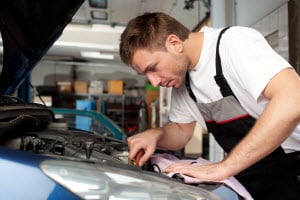 Just as choosing the ideal used car can be difficult, keeping up with car care can be troublesome as well. But the used car guides provided by Bill Rapp Pre-Owned Superstore make it simple and easy with automotive care tips.
In these guides, we'll discuss all of the tasks you need to follow to preserve your used car's like-new performance and condition. On top of that, we'll shine a light on warning signs and what to do to prevent and minimize damage under the hood.
After you've read the guides and think you may need help with maintaining your used car and keeping it in top working order, make sure to schedule a service appointment at our service department.
Utilize Our Used Car Guides Today!
The used car guides provided by Bill Rapp Pre-Owned Superstore can help you to understand how you can find your perfect pre-owned vehicle, what to do to optimize its longevity, and everything else you need to know to enjoy what it has to offer. So click on any of the links below and take the first step to an easier life as a used car owner.
Looking for more information on your used vehicle? Then give Bill Rapp Pre-Owned a call today and talk to our automotive experts today!